Fatek PLC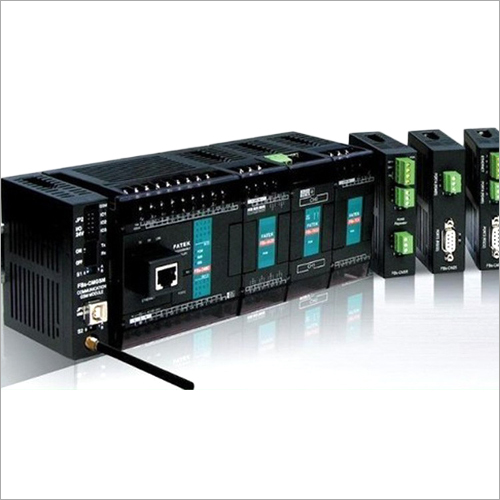 Fatek PLC
Product Description
The FATEK PLC 's design incorporates a "System on Chip" (SoC) developed in-house by Fatek Corporation. The BGA chip consists of over 120,000 gates which integrates powerful features such as a Central Processing Unit (CPU), Memory, Hardware Logic Solver (HLS), 5 high-speed communication ports, 4 sets of hardware high-speed counters/timers, 4 axes of high-speed pulse outputs for NC positioning control (with linear interpolation), 16 high-speed interrupts and captured inputs. The FBs-PLC represents high functionality and reliability with exceptional value compared to other PLC's in its class.
Â
Features:
Communication Function up to 5 port including RS 232, RS 485, USB, Ethernet & GSM
Max.512 points of Digital I/O & 128 points of Analog I/O (12/14-bit resolution)
Integrated High-Speed Counters with counting Freq. up to 920 KHz
High Speed Timers (0.1mSec to 1 Sec)
Open Communication Protocol for SCADA, HMI, and OPC Servers
Windows based programming software with run time program editing capability.